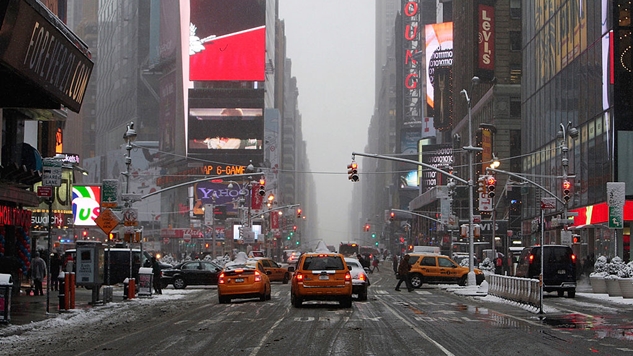 Rev, brake, honk, rev, brake. The pattern seems familiar to most of us. In 2015, American commuters spent more than 8 billion hours in traffic. If a robotics professor at Carnegie Mellon University has his way, that number could shrink.
Meet Stephen Smith, who has outfitted Pittsburgh with traffic signals that use artificial intelligence to react to traffic conditions in real time. These smart lights reduce travel time by 25 percent, braking by 30 percent and idling by more than 40 percent.
It began in Smith's research lab at Carnegie Mellon. About six years ago, a local philanthropist with seed money wanted the university to address transportation in the Pittsburgh area. In 2012, Smith's team installed a network of nine signals across the city.
"We're fortunate that we have a really progressive thinking administration in the city. We have a great working relationship with the public works department there. They've been really helpful," Smith said. "To be honest, they were a little hesitant to let us try at first, but with the backing of local foundations, they decided to give it a try. And then once they saw it was working, they became much more of a partner in the situation. The local administration here is really keen on putting technology to use and trying to become a model city of the future."
Based on the positive results of the pilot, Smith obtained funding to expand the network. The smart signals now guide traffic at a network of 50 intersections in the east end of Pittsburgh.
In 2015, the company Rapid Flow Technologies spun out of Carnegie Mellon. The company, which develops intelligent transportation technology, expects to install its Surtrac traffic light system in about 150 more intersections in the next three years, covering about a third of Pittsburgh.
Read more at Paste Magazine.